響相工作室​『射殺鋼琴師-台北90-95噪音現場』​展演計畫
響相工作室在2015年4月​,參與​『射殺鋼琴師-台北90-95噪音現場』​展演計畫,於倫藝大柏貝克學院​​演出​,隨後也在英國格拉斯哥當代藝術中心的​『​逆流音樂節』和倫敦Café OTO交流演出。
Founded in early 2015 in Taipei, Soundwatch Studio consists of two artists, Wang Fujui and Lu Yi. Lu Yi was previously Wang's assistant. After three years of training and learning, they decided to co-found Soundwatch Studio in the name of Wang Fujui with the expectation of taking part in more related exhibitions and performances together. In April 2015, they were invited to do 3 performances of exchange in the U.K. The first was the inaugural performance for "Shoot the Pianist-The Noise Scene in Taipei 1990-95 Exhibition" at the Birkbeck School of Arts University in London. The second and the third performances were carried out at the Centre for Contemporary Arts, Glasgow for Counterflows Festival and in Café OTO respectively.

Curatorial Team : Wei Yu + Kaiwei Wang
-More infor https://www.facebook.com/events/790920600983364/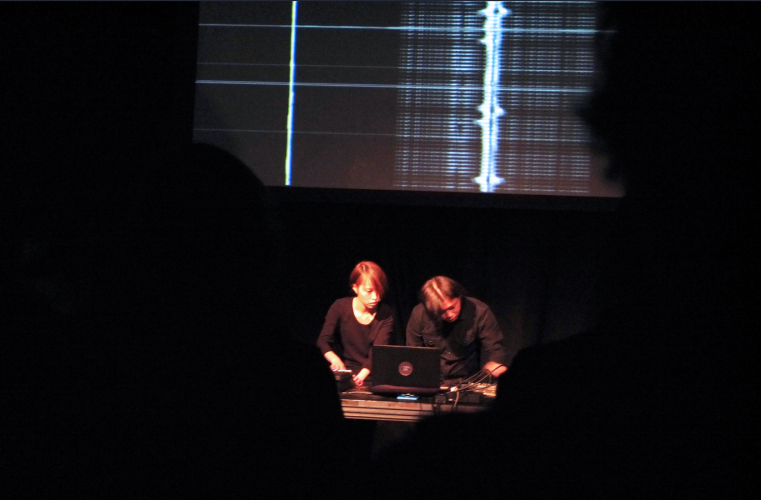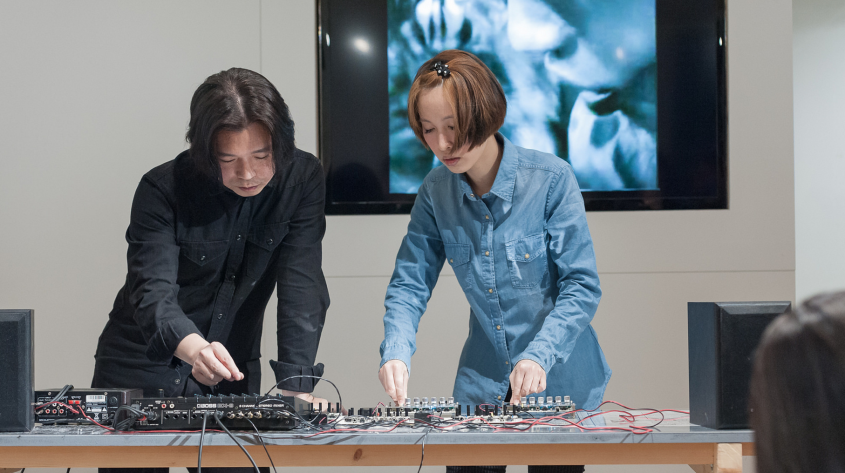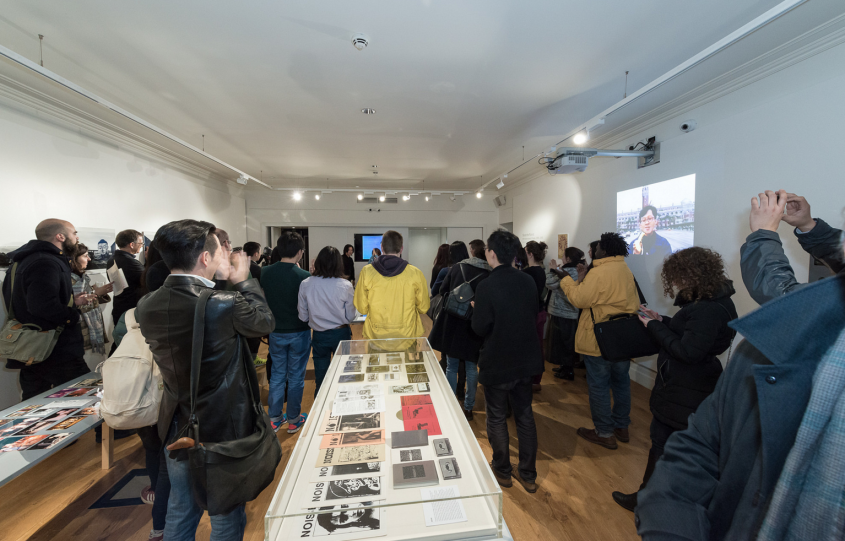 1)Shoot the Pianist-The Noise Scene in Taipei1990-95/The Peltz Gallery/Birkbeck School of Arts University of London/London
-Photo by Dominic Mifsud
https://www.flickr.com/photos/birkbeckmediaservices/sets/72157651215029337/
-News report
http://www.cna.com.tw/postwrite/Detail/167960.aspx#.VSqshVqXjns
-Video
https://www.youtube.com/watch?v=GRl7G5cl0xE
2)Café OTO/London
-Photo by Wei Yu
https://www.flickr.com/photos/weiflickr/sets/72157651732784116/
-Video by Wei Yu
https://www.youtube.com/watch?v=QzpnCguqm-Q
3)Centre for Contemporary Arts/Counterflows FestivalCCA Glasgow/Glasgow
Photo by Wei Yu
–https://www.flickr.com/photos/weiflickr/sets/72157651809167885/
-Video by Wei Yu
https://www.youtube.com/channel/UCjk-WBrm8lCrOU9nrStwe1A