Buddhist chanting machine hacking
此工作坊為2018年於倫敦駐村時,利用念佛機原有內建東方詞語曲目去駭客呈現錯誤念佛機的有趣聲響(錯誤美學),以及用接觸式麥克風收音離子球中電弧的聲音,並於最後帶領大家完成一場10分鐘即興演出,而念佛機對於西方人尚顯陌生,工作坊用另一種演繹聲響方式去互動呈現。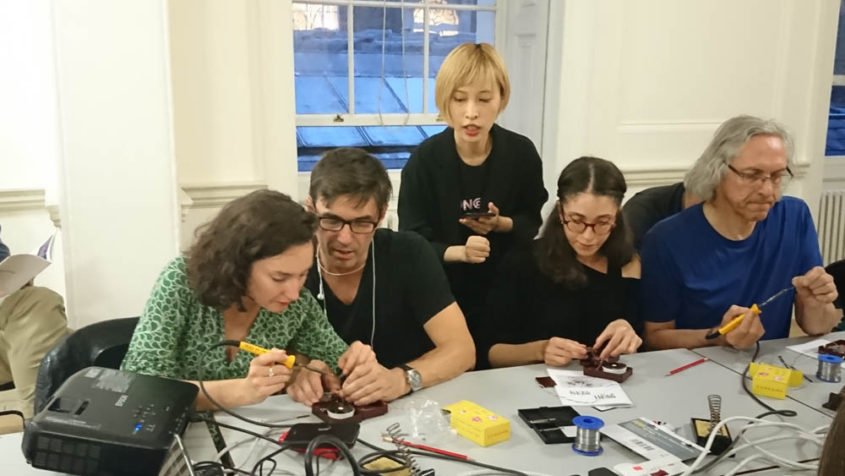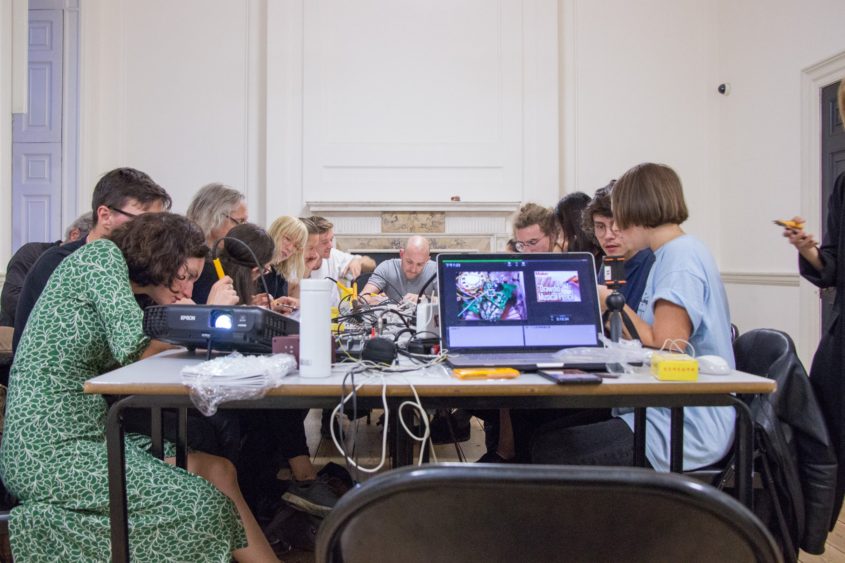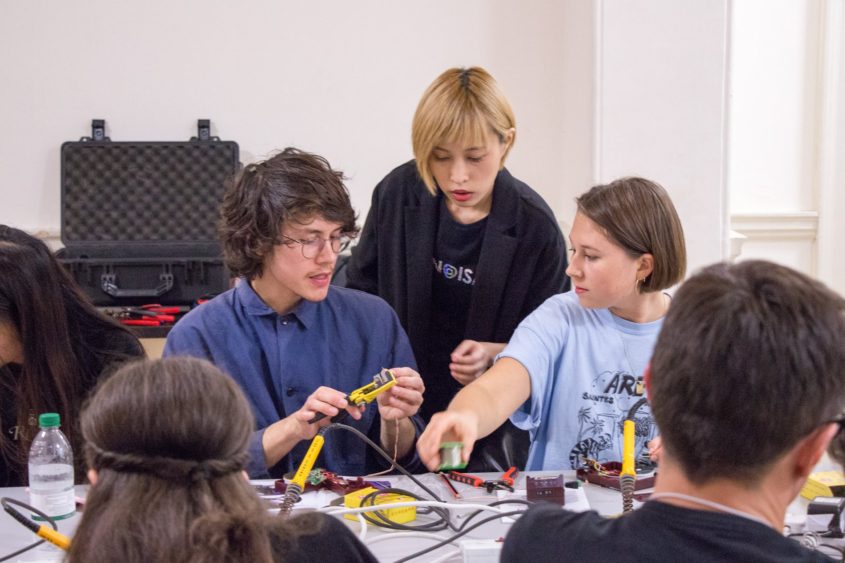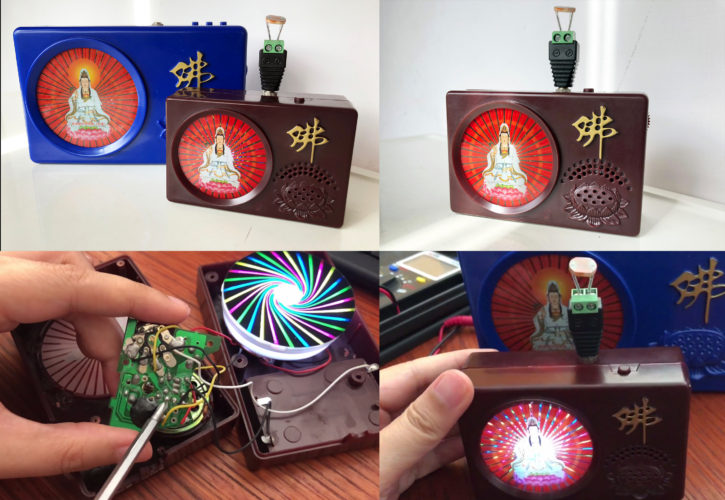 Hi~
In the first part of this workshop I will introduce Buddhist chanting machines, these are small sound players sold throughout Taiwan, China and Japan that play Buddhist chants on repetitive loops and are often used at religious ceremonies and on special dates. I will talk about how people use these machines in both normal and abnormal ways by introducing some artist videos which demonstrate the potential of repurposing these objects.
Secondly, we will be hacking chanting machines by accessing their small circuit boards inside and finding their clock resistors. This can be done by exploring the circuit board with a wet finger. By touching the resistor with your wet finger you can also change the pitch of the machine. We will then be replacing the clock resistors with variable resistors to give us more control over the chanting machine's sound.
_Time to open it !!! ( find the timing component,alternative )
_Solder two wires + pencil/paper (drawdio testing)
_Solder 3.5 connector + drill a hole + close it
_Test the sound with a photoresistor
_Group Jam!!!
all videos:
Sound Demo:

Hacking Buddhist Chanting Machines first step_circuit board with a wet finger

Artist's demo (brown/red color)


Artist: SHEN SHENG-PO
Hacking Buddha Song Machine 1

Hacking Buddha Song Machine 2

Project #10: Circuit Bending

clock resistors (two)