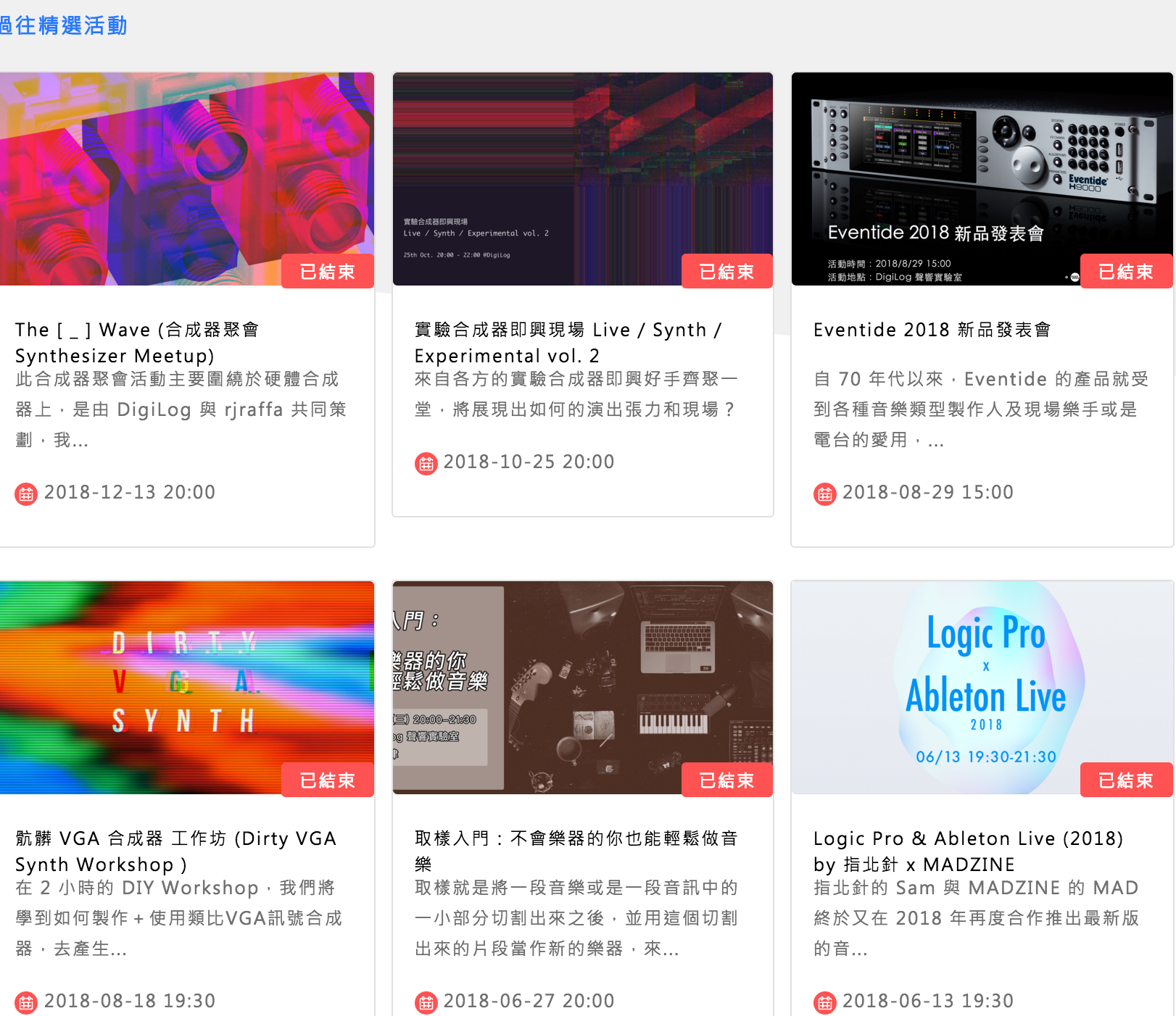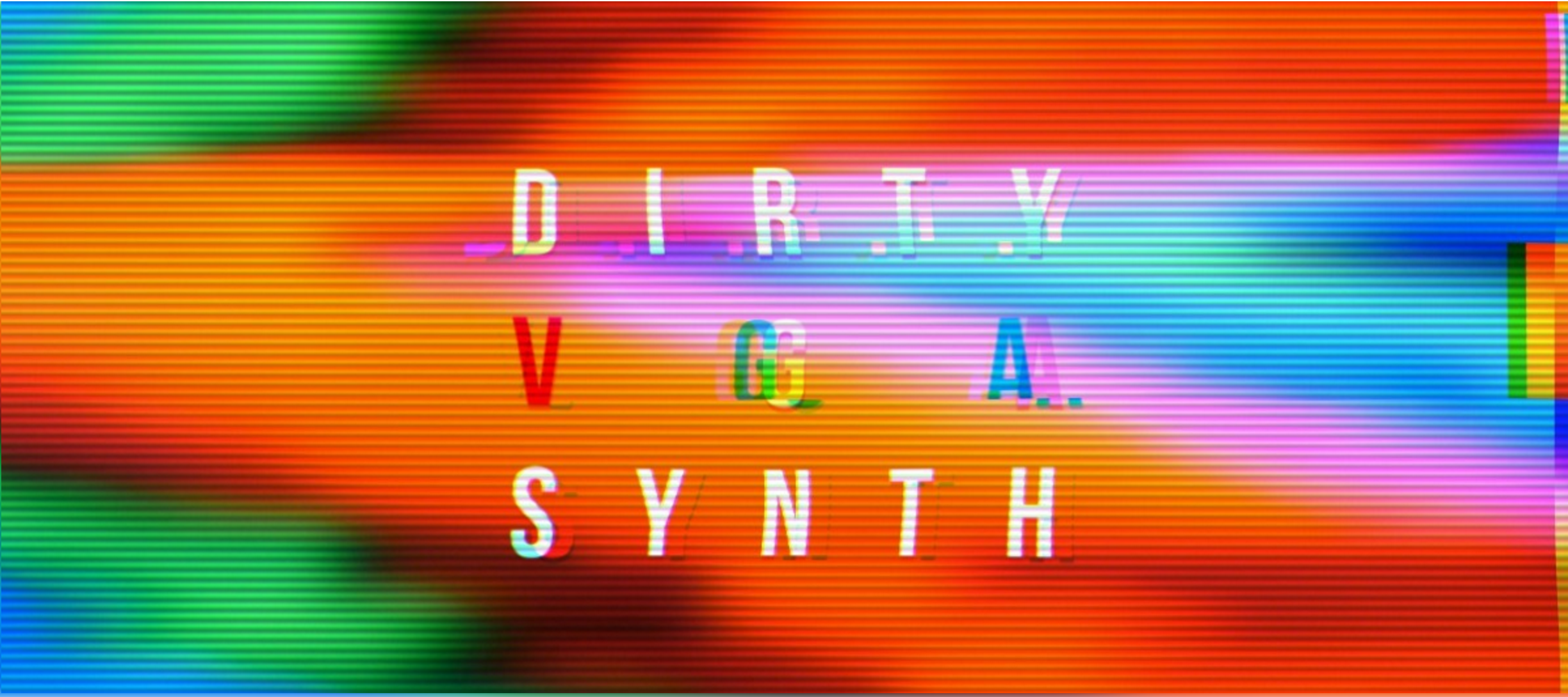 骯髒VGA 合成器工作坊 Dirty VGA Synth Workshop https://digilog.tw/events/131
在 2 小時的 DIY Workshop,我們將學到如何製作+使用類比VGA訊號合成器,去產生數位錯誤的影像,利用初階的電路焊接技術。不用擔心從未學過焊接,我們會一步步教你!我們所教學的VGA教材,也有另一個名字CHA/V(意思是Cheap/便宜、Hacky/駭客、Audio/Visual音像,由 Jonas Bers 設計)是一個非常簡單且容易上手的項目,可以快速無痛進入影像合成初階階段。VGA訊號合成器可以插接在液晶顯示器或投影,可以輸入聲音訊號控制電壓,訊號干擾產生變化圖案。本工作坊也包含一場Sondes AV Duo(由林思柏/盧藝的雙人組)現場示範,使用同樣教材呈現。我們提供全部教材,使用英文與中文進行,所有人都歡迎參加!
A 2 hours DIY workshop in which participants will learn how to turn an analog VGA signal generator into a basic (but greatly satisfying) g̸l̸i̵t̴c̸h̵i̴n̸g̶ audio reactive video synthesiser using simple circuit bending techniques.
Even if you never used a soldering iron before this shouldn't be a problem!
A dirty VGA synth, also names CHA/V (Cheap, Hacky, Audio/Visual, based on Jonas Bers design) is the perfect easy starter project to get into the weird wonderful world of video synthesis and circuit bending. You can plug this Dirty VGA Synth into an LCD monitor, a video projector and you will be able to input audio and control voltage into it to explore patterns and glitches in different ways. The workshop also contain a short Audio/Visual intro demo performance of A/V Duo "Sondes" using DIY Audio devices, VGA synths and circuit bent video gear to show what can be done when combining audio and different types of video gear to produce analog visuals.
We will provide all the kit needed on the day. The workshop will be in both english and chinese so everyone is welcome.
Provided materials include: Electronic components, Soldering equipment, VGA signal generators, LCD/CRT screens and a Projector to test your crazy visuals on. Participants will learn how a VGA signal generator can be modified to provide basic (and dirty) video synthesis functions, and bring the working synth home
Basic soldering and electronic construction techniques. Final assembly and testing of the modified Signal Generator on LCD and CRT screens using different audio sources and control voltages. Time to explore!
VGA Kit (box, signal generator, cables, potentiometers, maybe oscillators, 3,5 mm jacks…)
And remember, Keep it dirty.
課前討論: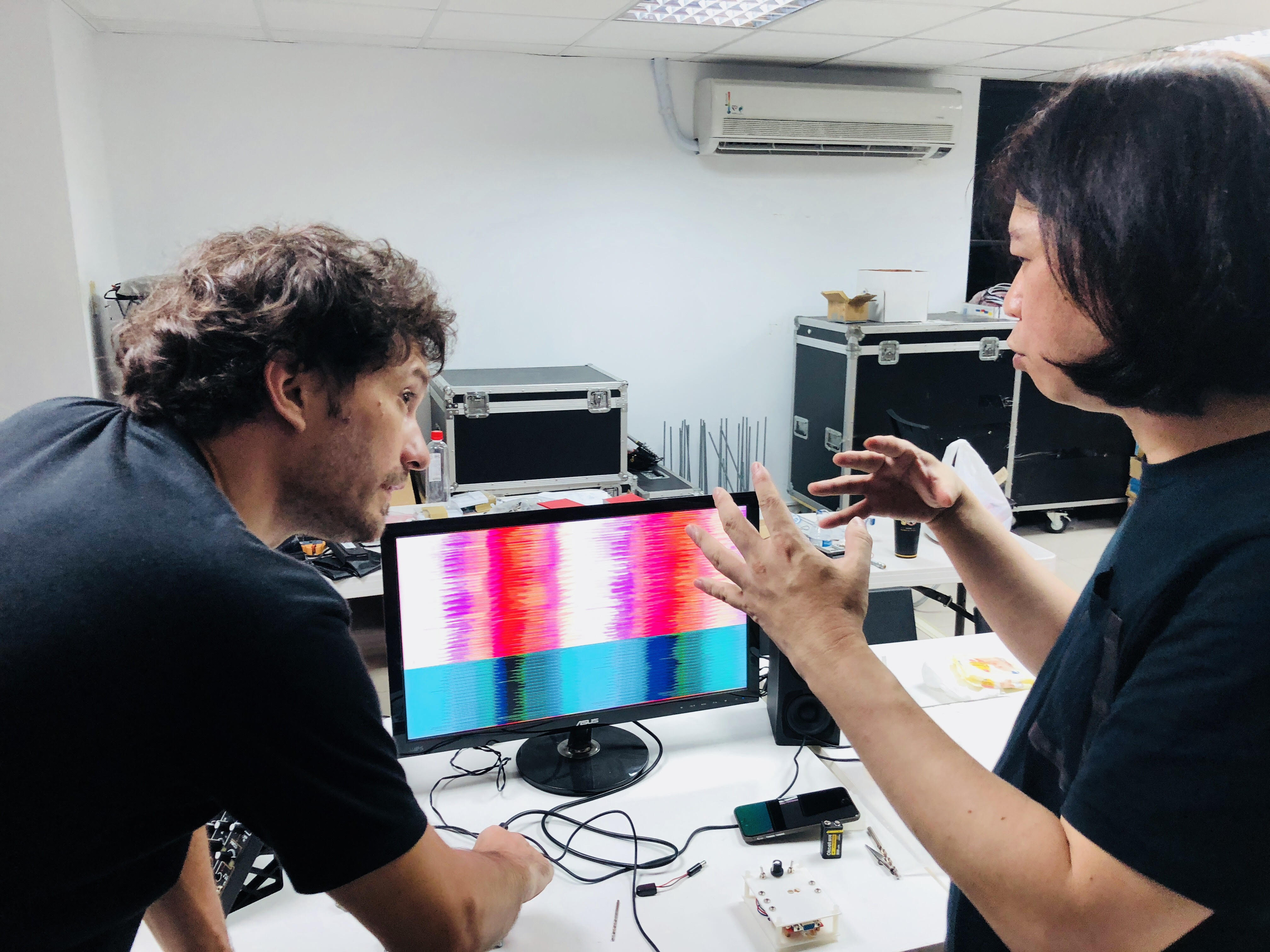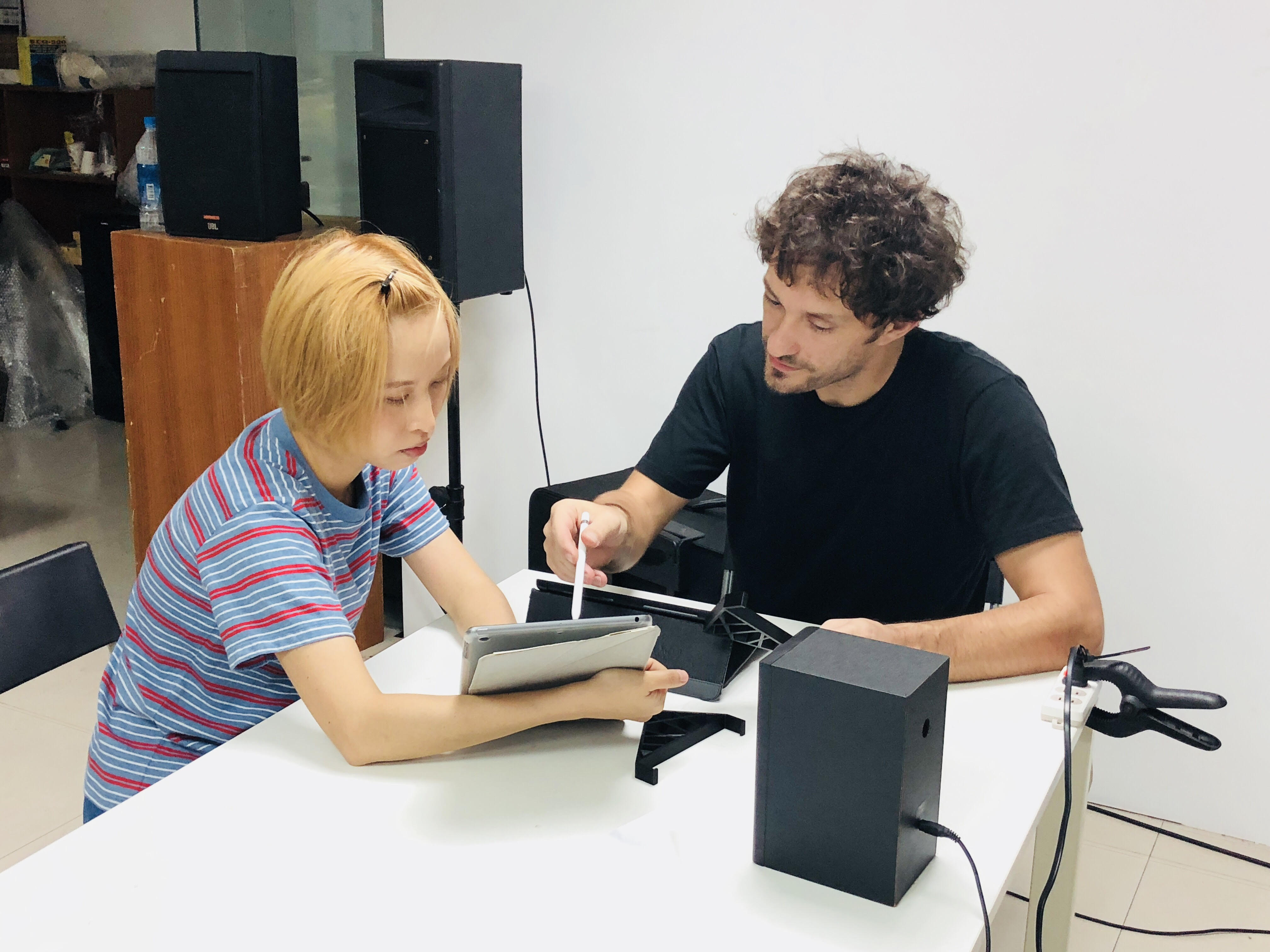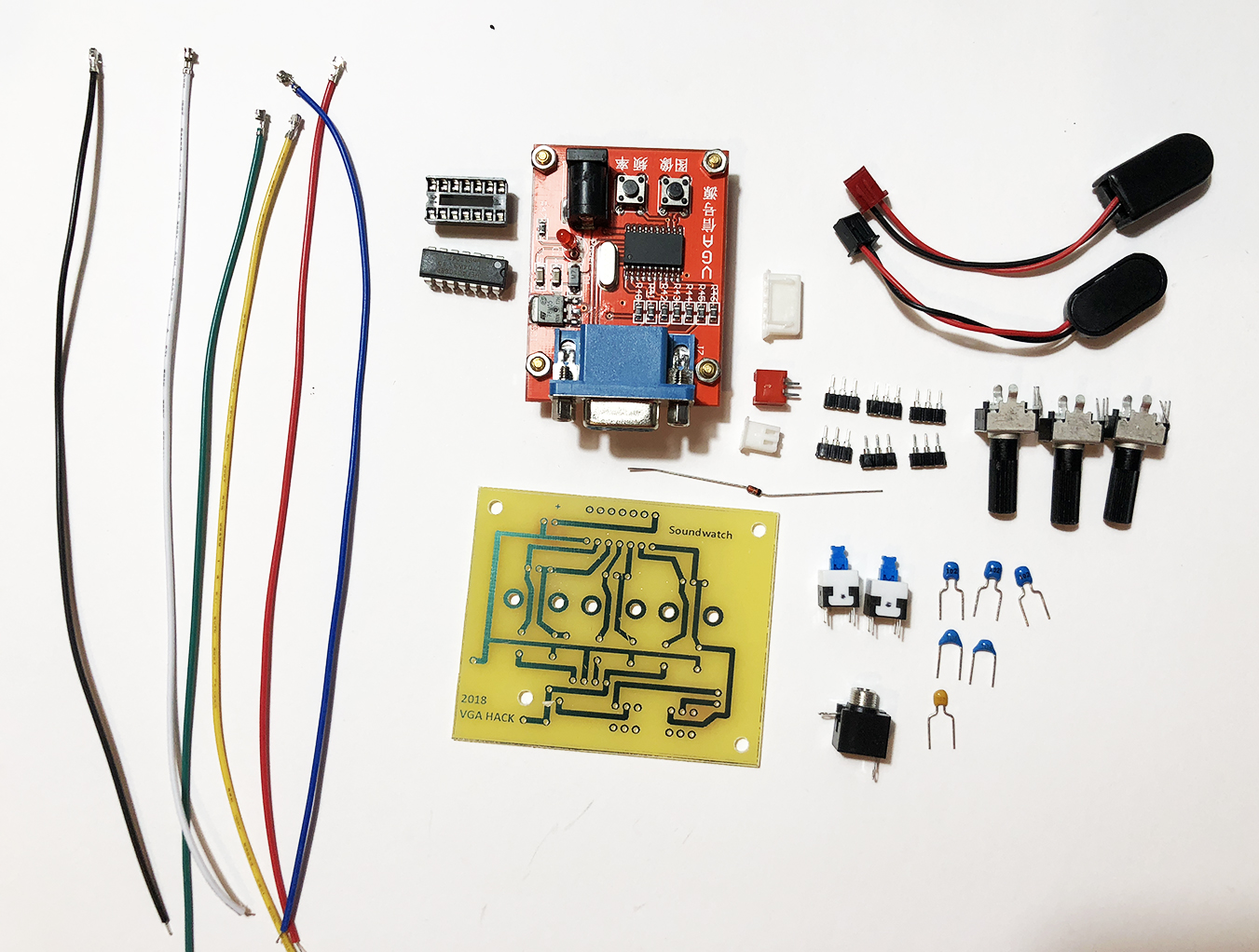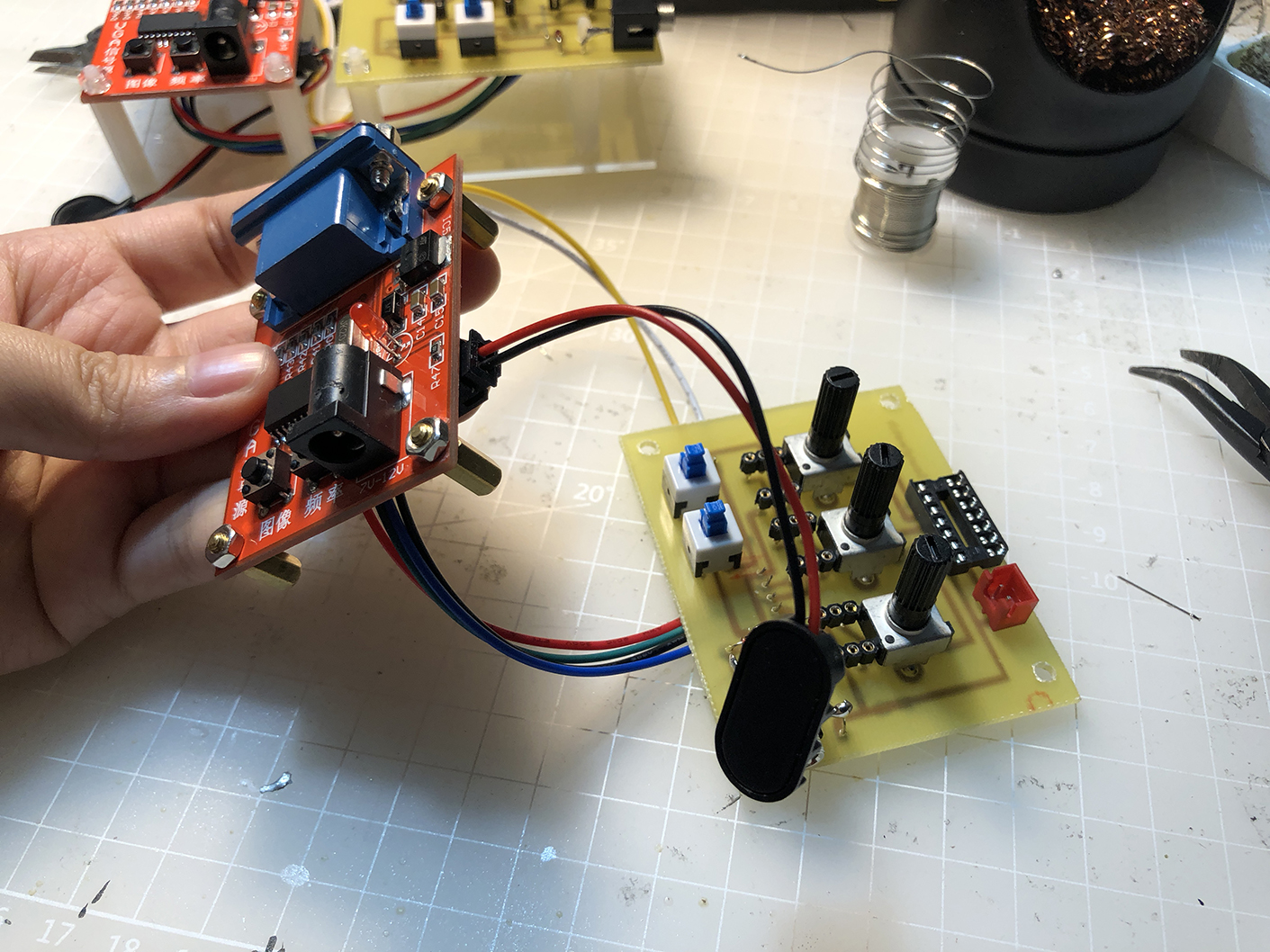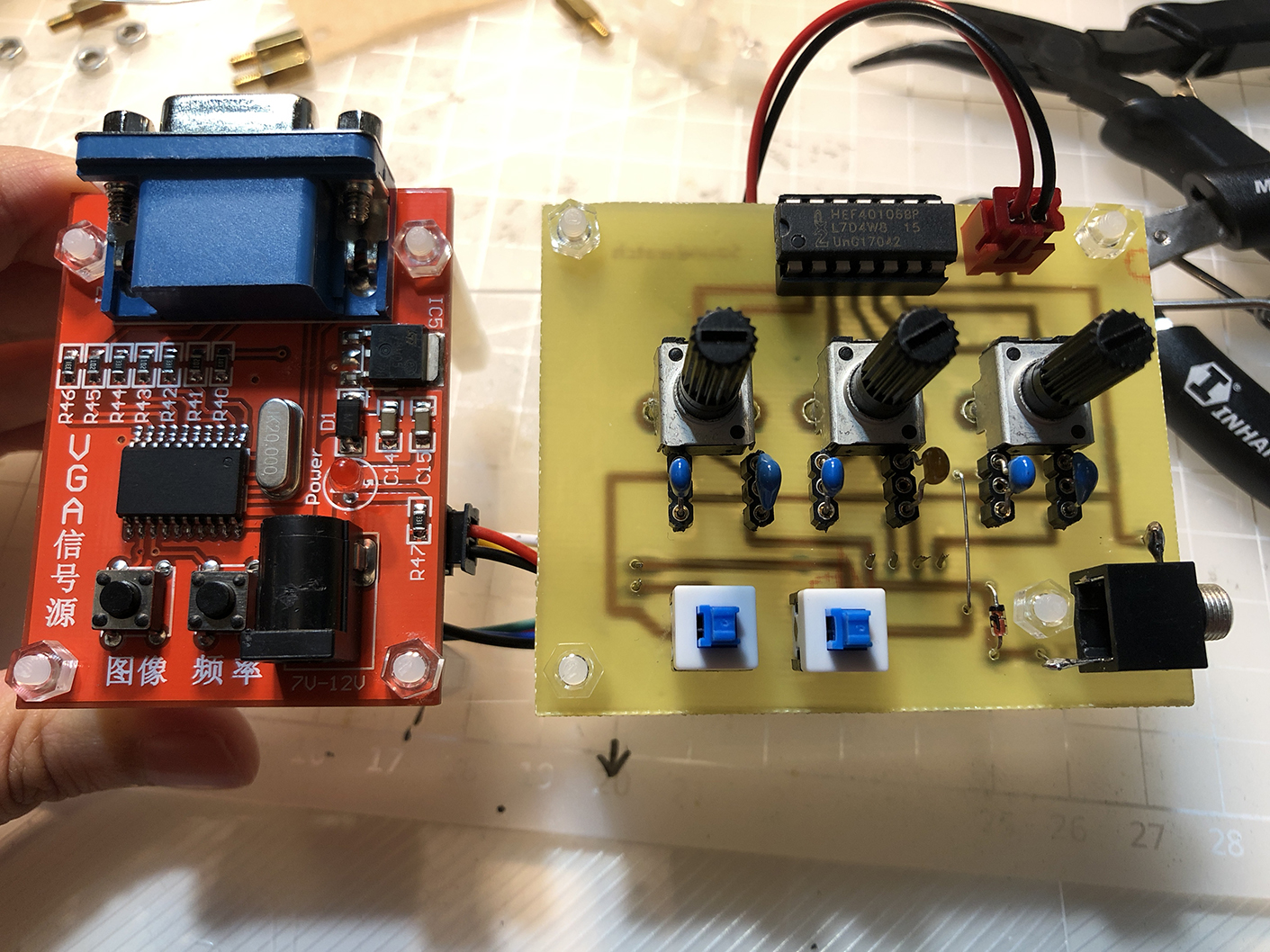 現場示範: